Are you on Pinterest?
Pinterest CEO Ben Silbermann summarized the company as a "catalog of ideas," rather than as a social network, that inspires users to "go out and do that thing."
Pinterest launched in 2010.
Users can upload, save, sort, and manage images—known as pins—and other media content (e.g., videos
and images) through collections known as pinboards.
Users can browse the content of others on the main page. Users can then save individual pins to one of their own boards using the "Pin It" button, with Pinboards typically organized by a central topic or theme.
(Source:
https://en.wikipedia.org/wiki/Pinterest)
If you want to waste some time (especially if you should be studying), writing a blog Pinterest is THE PLACE to do it.
When Pinterest was in its early years, everyone was able to view it without logging in. When they added a log-in, I was stubborn and didn't look at it again.
But I'm back.
And there's some funny stuff on Pinterest (and some cool stuff too). Here's a sample:
These are song lyrics, so possibly more funny to some than others.
I was looking for new pulls for my bathroom cabinet I recently painted white (from oak). Love these LEATHER pulls, but I don't think they would hold up in the bathroom - wet hands, washing your hair in the sink and what-not. And I tend to be on the messy side (ask my husband).
Pizza. Wonder if it tastes as good as it looks. Would be fun for a party.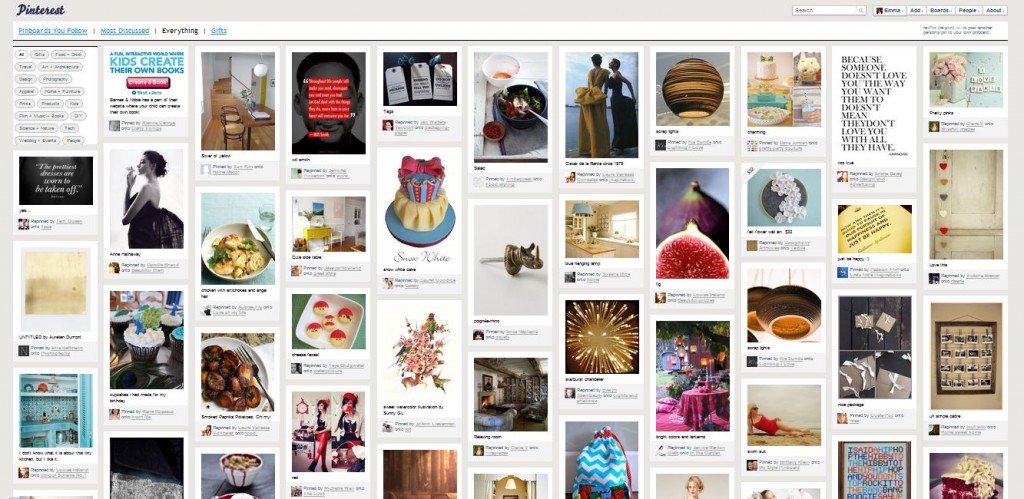 This is roughly what a Pinterest page looks like