One of my favorite segments on late-night TV is Jimmy Fallon's thank you notes.
Photo source: http://theberry.com/2013/09/25/jimmy-fallons-thank-you-notes-19-photos/jimmy-fallon-11/
As a law student, I've written several thank you notes recently. I had a networking lunch with a local attorney and wrote him a thank you note the next day. Our school hosted a meet and greet with local attorneys and judges, and I wrote several thank yous to the judges and attorneys who attended.
Some key things to remember from this article:
Don't look for excuses to avoid sending thank-yous; look for opportunities to send them.

Consider whether an email, a business letter, or a handwritten note is really the best approach.

Be sincere and professional. Every positive connection you make increases the value of your professional network.
Here's a Link to the Article:
Pack
a Professional Punch with Your "Thank-Yous" | Law Student Division
Source: http://rebloggy.com/post/lol-funny-justin-bieber-celebs-tv-television-tv-show-facebook-jimmy-fallon-late/74464248044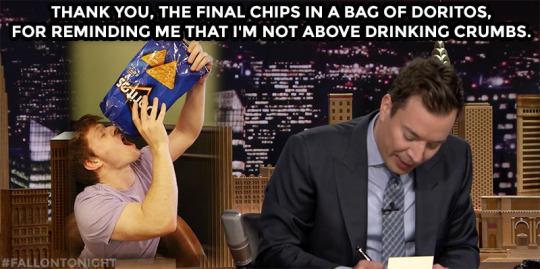 source: twitter.com