I
t's no secret that there are thousands of unwanted dogs and cats in shelters and foster homes.
I adopted my dog Pepper from the Humane Society in Grand Rapids. He is one of the best decisions I've ever made!
Love my boy! --->
If you are looking for your next fur family member, there are many options for looking for your next dog, cat, kitten or puppy.
1. Petfinder.org -. This is a great website which let's you search by breed, location and age of the dog or cat. For example, if you are looking for a small puppy, here's what I found today: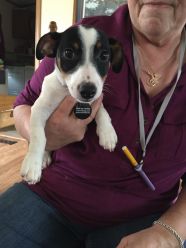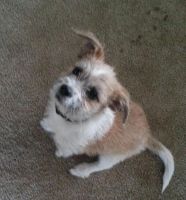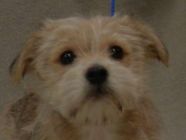 Look at those cuties! Don't ya just want to scoop them up and give them a smooch!
2. The Humane Society of West Michigan -
http://hswestmi.org/adopt/gallery-of-pets
3. Harbor Humane Society - a no-kill animal shelter founded in the 1950s.
http://www.harborhumane.org/
Location: 14345 Bagley Street,
West Olive, MI 49460
4. Carol's Ferals and Friendlies - (cats only)
Location: 4600 Knapp Street N.E.,
Grand Rapids, Michigan 49525
http://www.carolsferals.org/adopt/
5. Kent County Animal Shelter
http://awos.petfinder.com/shelters/kcanimalshelter.html
YOU can help a homeless pet find her furever home. Adopt a cat or dog today!
A fun video below: